Summer Vacation in Latvia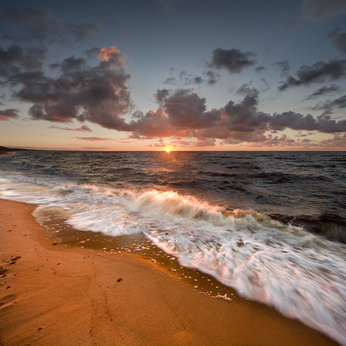 Summer in Latvia is not as cool as most people think. A summer vacation is perfect for going to one of the beach resorts on the coast. If you are in Riga then Jurmala is the top choice with 30 km of sandy beach.
A summer vacation in Latvia is fun and comparatively cheap. Even if you don't feel like heading for the beach then Latvia has everything you expect from a perfect summer holiday.
Diving
If you feel like diving there are a lot of options in Latvia.The biggest diving club, Jurais vejs, meaning onshore wind, started in 2000 and offers services like scuba diving courses, technical diving courses, rental of diving equipments and also a diving safaris. It is really a great feeling to dive in the warm waters and to maybe discover one of the wrecks in the Baltic Sea near the coastline.
Hunting and fishing
Hunting is a really popular sport here. And for foreigners there is good news: getting a hunting and fishing permit in Latvia is much easier than in most other countries of Europe. Detailed information about how to get a permit is available at the official website www.lvm.lv. You will be able to pay the owner of one of the many private lakes of Latvia and go fishing there. Keep in mind to follow the fishing rules. You will be supervised whether you have exceeded your quota of fishing. Perch, pike, salmon, eel and herring are some of the fishes in these lakes.
Tennis
Tennis is one of the most popular sports and summer activities of Latvia. Fortunately there are also enough tennis courts available. Just ask in your hotel they will tell you a place nearby.
Boating
Latvia has no shortage of lakes. This has led to the popularity of another summer activity—boating. Coastline boating is also loved. You can go canoeing on Gauja, Abava, and Salaca rivers, and in the Latgale lakes.
Other outdoor activities
There are several golf courses to spend your summer vacation as the sport is becoming more popular.
Jogging is not so popular, but from time to time you will find people running around. If you want enjoy the scenery and put on those running shoes.